Who Gets Math Tutoring
People use tutoring for a variety of reasons.
If you are taking a math class in high school or college, you can use tutoring to get ongoing, regular support, or you can just schedule a session or two when you need extra help. I can help you organize and make sense of your class notes and assignments, answer your questions, explain material in more detail, fill in background that you may be missing, and offer personalized advice on how you can study and learn more effectively.

If you are taking a math course online, it can be very helpful to ask questions and get feedback from a live person, rather than trying to learn all of the material on your own.

If your math class is going all right, but you want to understand the subject at a deeper level, we can go into more depth, discussing why things work the way they do, and making connections between the various parts of math that you have learned.

If you are studying for an academic or professional exam, such as the SAT or GMAT, I can help you learn or review the relevant math.
Which courses can I get help with?
Algebra, geometry, Integrated Math 3, precalculus, calculus, business calculus, probability, set theory and logic, and honors courses. If you don't see your course or subject listed here, please contact me to find out if I can help you.
Test Preparation
I have helped people prepare for a varitey of tests, including the SAT, GRE, GMAT, the Washington State Teaching credential, the Compass Test, and the entrance exam for a physician's assistant program.
I focus on helping you to learn and understand the mathematics you will need for your test; I don't offer the kind of "beat the system" approach provided by some commercial operations. People have successfully combined these methods--using my services to learn the relevant math, and picking up test-taking strategies from the commercial places.
If you are afraid of math...
I make a point of providing a comfortable, welcoming environment, where you are listened to carefully and respectfully, and your needs are specifically addressed. With my help, people are often able to set their discomfort aside, allowing their own curiosity and interest to awaken. A number of clients who thought of themselves as being "bad at math" have found to their surprise that not only could they learn math, but that they could actually enjoy it!
How to get started
I generally suggest that people start by making one appointment to see if we are a good fit for each other. At that point, you are welcome to make appointments on an ongoing basis.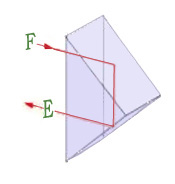 "Working with Elizabeth made a huge difference for me."
"Not only was I able to understand the math, she made math seem simple and fun!"