Testimonials

Here are comments from a few of my clients.

High School
"We have two children attending Bishop Blanchet High School who have been working with Elizabeth since the start of the school year. With Elizabeth's counsel, both are doing well in their respective math classes. They now exhibit a confidence with their mathematics assignments and examinations that has been missing for a few years. Our children are very different in personality, learning style and needs with respect to a tutor. Elizabeth has established a rapport with each of our kids that very effectively addresses their specific needs. We are very pleased with how the relationship has worked and feel very lucky we found her to help."

College Prep
"I was worried that after four years of active military service, it was going to be difficult to effectively re-enter the academic way of life. Not only did Elizabeth teach me a full year of precalculus in two months, but she did so in a way that made it very easy to get away from the rigid military way of thinking and into a more flexible academic mindset. I feel as prepared I can be for the rigors of West Point math."
--Alex B.
Four years at 2nd Ranger Battalion
United States Military Academy, Class of 2013
College
"Elizabeth provides clear explanations and a patient and positive attitude. Thanks to working intensively with her on my business calculus course, I consistently got scores in the 90-100% range. Highly recommended!"
--Chris V., University of Washington sophomore
Online Courses
"I have never liked math, and I found myself struggling with an online precalculus course--I hadn't realized how difficult it would be to learn the material with no teacher to explain it. Working with Elizabeth made a huge difference for me. Not only was I able to understand the math, she made math seem simple and fun! If I ever take another math course, I will definitely seek out Elizabeth's help."
--H. H. , Shoreline Community College sophomore
Adults
"I found Elizabeth to be a very effective math tutor. I worked with her in preparation for the GMAT exam, as I had not taken a math class in over 20 years. Her expertise as a tutor was invaluable to me, and she helped me overcome my fear of math."
--K. M., Senior Account Executive
Aetna Corporation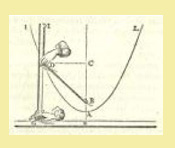 "Elizabeth has established a rapport with each of our kids that very effectively addresses their specific needs."