About Elizabeth
Elizabeth started her college career at Harvard, where she lived in the same dorm as Bill Gates (really); they both dropped out the same year.
After spending a number of years in the software industry, Elizabeth earned a Ph.D. in mathematics from the University of Washington in 1998, and has taught a wide range of courses at the high school, university, and community college levels. She taught for several years in the regular math department at the University of Washington, and has spent several summers teaching precalculus in U.W.'s Summer Stretch program for gifted high school students.
Elizabeth has a gift for making technical information clear and accessible, and for fostering environments where people feel comfortable learning. She has trained teaching assistants and tutors at both the Seattle and Bothell campuses of the University of Washington, and offers workshops in "Mindful Math Tutoring."
Elizabeth enjoys mathematics, and takes pleasure in making the subject accessible to others.

When not doing math, Elizabeth loves to sing, work with fabric, and spend time outdoors. She currently sings with two a cappella groups: Sine Nomine [affiliated with the Seattle Early Music Guild], and a group called the Ultrasounds.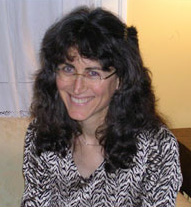 Elizabeth Burton
(206) 407-5398
2012 NE 65th Street
Seattle, WA 98115
Email